How to Crack CAT??
The apparent thought that hits a CAT aspirant is how to crack CAT? Information on CAT exam is the first step to indisputably cracking the CAT Exam. We at FundaMakers are here to resolve that doubt.
What does the CAT do for you?
For starters, it is considered to be the most respected test for candidates who want to pursue their career in the management field. It will help you entering Tier-1 B-Schools of the country, which will definitely give a boost to your career. Method of preparation varies from individual to individual. What strategy suits a college-going student cannot certainly
Before getting the insights on how to crack CAT, we first need to analyze the exam pattern.
CAT Exam Pattern (as per CAT 2020)
| | | | |
| --- | --- | --- | --- |
| Section | No. of Questions | Total Marks | Duration (in minutes) |
| Verbal Ability and Reading Comprehension (VARC) | 26 | 78 | 40 |
| Logical Reasoning and Data Interpretation (LRDI) | 24 | 72 | 40 |
| Quantitative Ability (QA) | 26 | 78 | 40 |
| Total | 76 | 228 | 120 |
CAT Exam Pattern (as per CAT 2019)
| | | | |
| --- | --- | --- | --- |
| Section | No. of Questions | Total Marks | Duration (in minutes) |
| Verbal Ability and Reading Comprehension (VARC) | 34 | 102 | 60 |
| Logical Reasoning and Data Interpretation (LRDI) | 32 | 96 | 60 |
| Quantitative Ability (QA) | 34 | 102 | 60 |
| Total | 100 | 300 | 180 |
Previous Year Cut-Off's
| | | | | |
| --- | --- | --- | --- | --- |
| | CAT 2020 | CAT 2019 | CAT 2018 | CAT 2017 |
| %ile | Score | Score | Score | Score |
| 99 | 119 | 160 | 154 | 174 |
| 95 | 83 | 125 | 121 | 138 |
| 90 | 65 | 108 | 103 | 118 |
| 80 | 57 | 85 | 79 | 93 |
Now, the things that are required to crack CAT 2021 are:
QA, VARC, and LRDI are asked in almost every competitive exam. By solving Level- 1 (Basic) questions, one cannot crack CAT. So, to crack CAT, appropriate content must be followed. Several good books are available in the market that can be used as a reference while preparing for CAT. Otherwise, you can also purchase study material from several good coaching institutes that are available near you.
It is a pre-requisite to understand that each section has a peculiar way of preparation. Since a separate time limit is allotted for each section, you need to identify and extrapolate your comfortability with each section in order to crack CAT.
Start solving section-wise tests before taking up full-length tests. This will help you in understanding what essentials you are lacking and can boost your scores exponentially.
It is a critical practice which if implemented, can boost your score exponentially. What is this "Minute Barrier Technique"? Well, understand it this way. Take a single section of CAT exam, let's say Quantitative Aptitude. It comprises of 34 questions that need to be solved in 60 minutes. So, despite attempting the whole QA section in one go, you can break it into a set of questions and can try to solve it.
What will this technique teach you??
It will help you in understanding the importance of segregating questions during the exam.
Regular Practice & Proper Revision
You need to understand that the completion of the syllabus is a different aspect. What you know doesn't relate to the marks that you will get in the exam. So, try to develop the basics of each section. Practice regularly. Make short notes for each topic. This will help you in the quick revision of the concepts.
Doing proper revision and practice can increase your efficiency exponentially.
Remember,
The simple difference between an ordinary & an extraordinary is that little "extra."
So, make sure to put that extra in your preparation to crack CAT.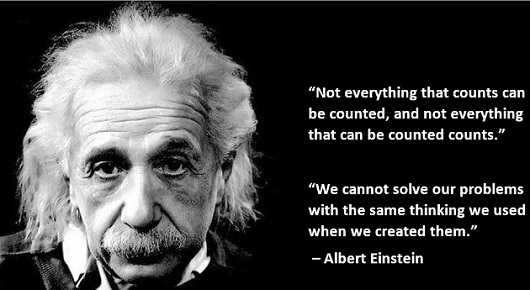 After completion of your basic preparation, the next step to be taken is the Mock Test along with its proper analysis. This analysis is critical as it helps you in modifying your strategies according to your current level of preparation.
What you can do is you can start with one or two tests a week and then move up to 3-4 tests a week. Note down your errors in each test you take so you can avoid them in the future.
Taking a mock test without its analysis is like going for trekking without proper trekking gear.
You won't be able to succeed if you are not learning from your mistakes.
Doubt resolution plays a crucial role while preparing for entrance exams like CAT. So, create a study group of serious aspirants post your doubts and ask for a solution. Else, you can join the Best Available Coaching Institute to understand the key concepts and to get your queries resolved by experts at a faster and productive pace.
Stay Confident & Motivated
Believe in yourself that you can crack CAT. Recall why you want to crack CAT. What will it do? Think about that feeling when you reach your goal. Boost your morale, set your goals, and stay motivated throughout your prep. This is the only way by which you will be able to maximize your scores.
For Free 24×7 Doubt Clearing, you can join FB Groups. Along with doubt discussion, you will also get important notification related to B- School forms and what all colleges are good, based on return on investment (ROI).
Fundamakers- CAT Prep: https://www.facebook.com/groups/FundaMakers/
To know more about CAT and Other Management Entrance Tests, register here: http://bit.ly/CAT21Demo
Get solutions to Past Year CAT Questions here: http://bit.ly/Free-CAT-Prep
Join our Telegram Group to get important notifications related to CAT 2021 preparation: http://bit.ly/CAT-21-DiscussionForum