⏰📅 Only a few days/hours left for the CAT 2023 Exam, having anxiety and nervousness is normal but anything over can disturb your calmness before the paper. 😬 Remember you are not alone, every student who is going to take the CAT exam with you is sailing on the same boat. 🚣‍♀️ Understanding your need of the hour we at FUNDAMAKERS CAT Coaching in Lucknow has brought you some Last minute CAT exam day tips and CAT 2023 last minute preparation tips to help you stay focused, be relaxed, and do the best you can on your CAT 2023 D-Day.
Save this post for your CAT D-Day. 📚✨
CAT 2023 Last Minute Preparation Tips and CAT Exam Day Tips
1. Close your books a day before the paper:
You have prepared well and now give yourself a break from all the books, notes, paper and pens. Just keep everything aside and fllow the upcoming Last minute CAT exam day tips.
2. Take Rest:
Take complete rest. Your anxiety and pressure of the CAT D-Day might not let you sleep but remember you can only perform better when you are in your best form, physically and mentally.
3. Check essentials:
Cross check the following essentials: ADMIT CARD, Transparent BALL PEN, WATER BOTTLE, ID PROOF, and One extra recent PHOTOGRAPH. Mobile phones or any type of electronic gadgets are not allowed at the center.
4. Check exam center and reach before time:
Check your exam center, plan your travel and reach the center before your slot time. Early means 30 minutes before your slot time so that you can avoid any last minute hustle-bustle.
5. Stay positive:
Your anxiety and nervousness might damage your performance but remember you have given time and dedication in CAT preparation so have faith in yourself, stay positive and do the best.
6. Don't let mock scores scare you:
Mock tests are designed in such a way that you keep improving your strategies. So in case you are scaring yourself with your mock scores STOP RIGHT AWAY. Mock tests are given to increase your speed and accuracy so let the score not hamper your D-Day performance. During the CAT 2023 Exam, take the time to go through the section, pick up the questions that can easily be solved in first attempt and then move forward. Don't feel anxious. if kept calm, you can find easier questions.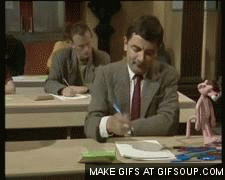 7. Remember it is just an exam:
The CAT 2023 exam will be a part of your life, not your entire life. Remember 99%ile is just a result that is not in your hand. The process and staying focused is in your hand. Troubling your thought process might hamper your CAT day strategy, so stay calm.
8. Stay Cooperative:
Follow CAT Dress Code, say no to jewellery made of metal, jackets, clothes with pockets, heena (mehendi) on palms. Candidates are made to take off their shoes outside the exam hall. Socks are allowed inside it. So stay cooperative.
9. Follow the exam pattern and your strategy:
Throughout your CAT preparation journey, you have faced a lot of questions and different CAT mock tests have helped shape your CAT day strategy. To avoid any panic situation do not change your CAT day strategy or break your CAT exam solving pattern.
Follow the chronology:
Verbal Ability and Reading Comprehension (VARC)
Data Interpretation and Logical Reasoning (DILR) and
Quantitative Aptitude (QA)
10. Maintain your speed and accuracy:
Be confident in your preparation. Keep yourself motivated with the thought you have invested your time to crack this paper. Follow your strategy and maintain your speed and accuracy. Do not over attempt or play the guessing game.
11. Avoid after discussion:
You have finished your paper. Come out of the center and stay grounded. For your peace of mind do not discuss answers with your friends. This will help you stay calm even after the paper.
Because you don't want to end like this: (It can be a possibility)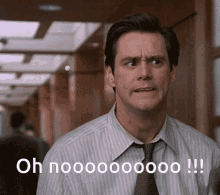 The CAT Exam is now over. Try focussing on the upcoming MBA Entrance Exams.
Important: You are requested not to sign the CAT admit card beforehand. It needs to be signed only at the exam center in presence of an invigilator.
Download the Important Formula List for CAT Quants Revision
All the Best!!
From
-Team FundaMakers
Take a look of our other blogs :
1 https://fundamakers.com/gdpi-classes-in-lucknow/
2 https://fundamakers.com/maths-tips-for-beginners-for-cat/
3 https://fundamakers.com/cat-coaching-in-lucknow-fundamakers/
4 https://fundamakers.com/download-a-z-list-of-idioms-and-phrases-for-exams/
5 https://fundamakers.com/mastering-syllogisms-a-beginners-guide/
6 https://fundamakers.com/how-to-prepare-for-cat/
7 https://fundamakers.com/cat-night-classes-online-mode/
8 https://fundamakers.com/cat-percentile-predictor/
9 https://fundamakers.com/iim-call-predictor/
10 https://fundamakers.com/10-golden-rules-to-ace-the-iim-interviews/
11 https://fundamakers.com/cat-2022-score-vs-percentile-prediction/
12 https://fundamakers.com/the-best-cat-coaching-in-lucknow/
13 https://fundamakers.com/cat-2022-notification-important-dates-pattern-fees/
14 https://fundamakers.com/cat-results-fundamakers/
15 https://fundamakers.com/cat-scholarship-test/
16 https://fundamakers.com/how-to-prepare-for-cat-from-april/
17 https://fundamakers.com/iim-kozhikode-interview-experience/
18 https://fundamakers.com/how-to-crack-cat/
19 https://fundamakers.com/how-hard-is-the-cat-exam/
20 https://fundamakers.com/cat-exam-syllabus/
21 https://fundamakers.com/cat-d-day-tips/
22 https://fundamakers.com/how-to-improve-vocabulary-for-cat/
23 https://fundamakers.com/cat-online-coaching-know-everything/
24 https://fundamakers.com/tips-tricks-to-solve-odd-one-out-questions-in-cat-exam/
25 https://fundamakers.com/what-not-to-do-during-cat-preparation/
26 https://fundamakers.com/tips-and-tricks-to-solve-para-summary-questions-in-cat/
27 https://fundamakers.com/tips-tricks-to-solve-para-completion-question-for-cat/