IIM Ranchi has launched an Integrated Programme in Management (IPM) in 2021.
IIM Ranchi accepts Exam Score of IPMAT (IIM Indore)/  JIPMAT/ SAT their selection process. FundaMakers The Best IPMAT Coaching provides a one- stop solution for your IPM Exam preparation be it Online or Classroom.
Know All About IPM- IIM Ranchi: Eligibility, Selection Criteria, Exam Pattern, Important Dates, Cut-offs, Course Fees, etc.
Fill this form to get started !
IPM IIM RANCHI Preparation
The application fee (Non Refundable) is INR 2000 (INR 1000 for applicants belonging to the reserved categories.
Admission to the IPM in IIM Ranchi will be based on SAT/IPMAT (IIM Indore)/ JIPMAT exam scores.
All candidates applying for IPM program of IIM Ranchi would also have to fill an online application form on the IIM Ranchi website, which will be used for further evaluation.
SCHOLASTIC ASSESSMENT TEST
1. SAT is conducted five times in a year i.e. in March, May, August, October, and December. For test dates and deadlines or to register kindly visit the official website of SAT.
2. All applicants will need to send us their official SAT scores through their College Board account. While you take the SAT, you will have the option of directly sending the scores to IIM Ranchi for free. You will have to give the SAT code. The SAT code for the Indian Institute of Management Ranchi is 9109.

(Add 5 marks) 5 marks will be added to female and transgender candidates only. These points will be added on to the composite score at the very last stage of evaluation. These are bonus points added to a candidate's score and not to the total (i.e., 100 points)
The evaluation will be based on academic background in SSC and HSC as per the table below:
| | | | | | | | |
| --- | --- | --- | --- | --- | --- | --- | --- |
|   | 90% & above | 85-90% | 80-85% | 75-80% | 70-75% | 60-75% | 60-65% |
| SSC | 10 | 8.5 | 7 | 5.5 | 4 | 2.5 | 1 |
| HSC | 15 | 13 | 11 | 9 | 7 | 5 | 3 |
CHOOSE A PLAN THAT BEST FITS YOU
FundaMakers offers best coaching for IPMAT in Online and Offline mode. Check our course programs by clicking below.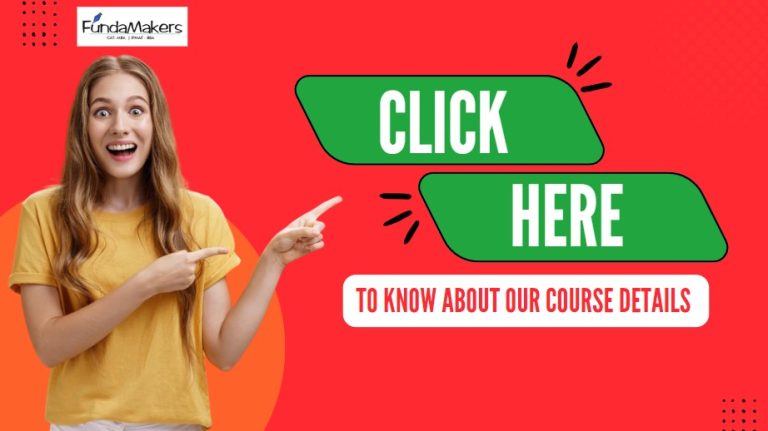 Our Actions speaks for itself...
Surya sir is extremely talented and professional. The mock interviews for IPMAT IIM Indore, IIM Rohtak etc that he conducted were amazing and informative. It helped us to prepare well for the actual Interview. Overall I would highly recommend FundaMakers IPM Coaching in Lucknow to anyone in need of help.
Best IPM coaching provided for Interview preparation. I attended the sessions for IIM Rohtak (IPM) Personal Interview and finally got in in my first attempt. Highly personalized where one-on-one interviews were taken and also getting to watch our peer's interviews made it a 360 degree experience. One of the best IPM Preparation coaching institutes in our country
I had an amazing experience with FundaMakers IPM Preparation Coaching in Lucknow. It wouldn't have been possible to crack IPM test without Surya sir's help and guidance, for which I'm extremely grateful. Many thanks to the organization for being there to support all of us in all stages (especially interview). I highly recommend their service to any sincere IIM aspirant like me. Don't hesitate to become a premium student member and make the most out of your preparation!!
Fundamakers IPM Preparation tried their best to conduct Very helpful and interactive sessions with Surya sir and other teachers as well during my preparation for PI round of IIM-R and other top institutes as well. A free of cost service only to help the students, is a very rare thing an recognised institution does. Also the classes for Online IPMAT Preparation were also very helpful for papers like CAT, NMIMS etc. Great efforts by the team!
A coaching which is very sincere & dedicated towards its students when it comes to any preparation . Unlike other coaching the teachers don't focus on completing the course but actually helping the student with their regarding questions & especially profile building. I Highly recommend FundaMakers Online IPM Coaching
At Fundamakers IPM Coaching in lucknow you are trained by the professionals to be to be in the competition and be at the top. The Difference is the focus, attention, care, and the immense support you get by the teachers ,staff members, and the efforts that is put in is applausable . The students get complete attention and the support of a Family. "It is not just a coaching class where you come study and leave , it is a family that you become a part of"
I have learnt a lot since I've joined FundaMakers IPM coaching institute. The teachers here have it all, amazing fundas, experience, easy to understand teaching methods. The best thing they provide, that I think other coachings lack, is it's friendly environment which makes the classes very interactive and fun . Also, they have different teachers for subjects that can not only help students with advance level learning but also with basics, as a lot of students do need basic understanding of various topics, especially in quants.
Fundamakers, the best coaching in Lucknow for IPM Preparation under the ace mentorship of Surya sir. Fundamakers Best IPM Coaching believe in individual growth of students not like other brand coachings just money oriented.
Best IPM Preparation Classes !
FundaMakers IPM preparation
Get Your First Best classes for IPM preparation !
FundaMakers is dedicated to provide you the best Online IPM Preparation/ Classroom IPM Preparation in Lucknow. Join the most trusted preparation program and open your gates towards a wonderful career.
Fill in the form to get in touch with our Student Advisory Team and get started.