Best
CAT
IPMAT
CUET

Coaching
Get ready to excel in CAT, IPMAT, and CUET exams with FundaMakers, India's favorite coaching destination.
hi there! What is your target exam?
click the buttons below.
Curated courses. Just the way you want it !
Online & Offline CAT | IPMAT | CUET Preparation Courses
FundaMakers brings to you well tailored courses for CAT, IPMAT and CUET. FundaMakers provides online and offline coaching for CAT, IPMAT and CUET. Explore our courses here...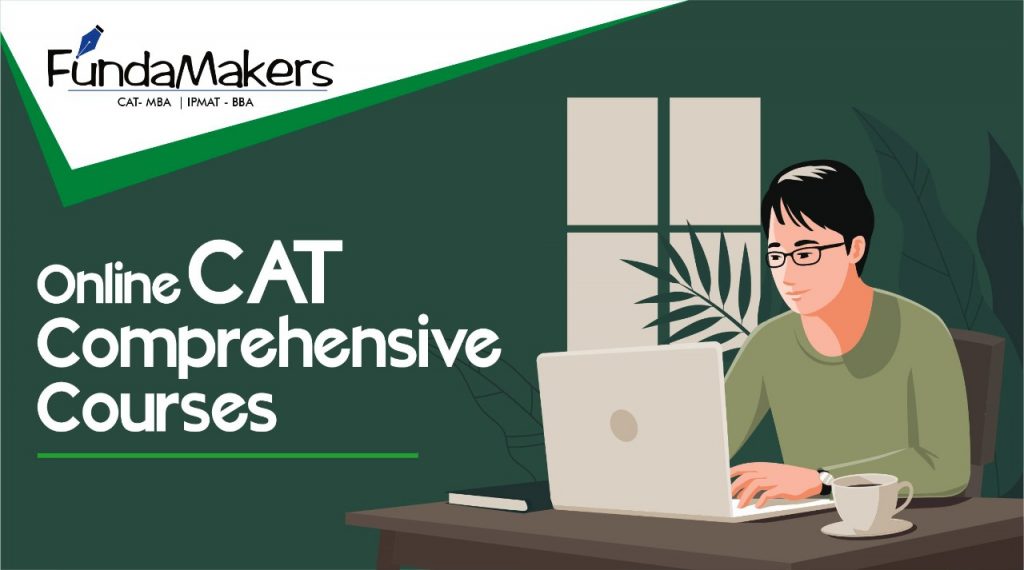 Starting from ₹35000 + GST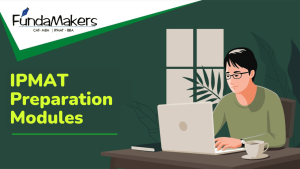 Starting from ₹15000 + GST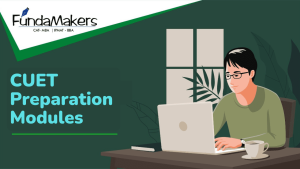 Starting from ₹10000 + GST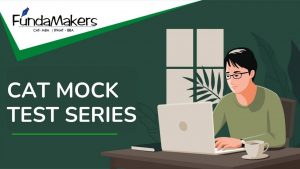 Starting from ₹2000 + GST
WHY WE ARE PERFECT FOR YOU !
Our Value Proposition- The BEst CAT preparation
Efficient CAT Preparation Online
Make the most out of your Online CAT Preparation time. Efficient CAT Online Preparation videos customized to your learning style, techniques to maximize your self-prep, and full out of session support. Our CAT Online Courses will have you seeing the CAT in a way you never thought possible.
Comprehensive Syllabus Coverage
Our CAT Online Preparation course content is unmatched in scope. Not only we cover the full range of CAT problems, but also tackle the intangibles like stamina training, allaying test anxiety, personality grooming sessions. Don't think they have an impact? Think again @ Best CAT Online Coaching in India.
At FundaMakers CAT Online Coaching, all of our CAT Online Preparation instructors are at the very pinnacle of the CAT preparation. They all know their subjects. More importantly, each is a professionally trained, highly gifted instructor. A teacher's quality does not come from performance, but from how well he can help deliver his expertise to others.
CAT Preparation Material & CAT Practice Tests
Our Online CAT Preparation Course covers all necessary material required to Crack the CAT Exam there's nothing else to buy. Also included is access to weekly google meet with your mentor for CAT Preparation study plan, state-of-the-art CAT Mock tests with video solutions and our e-library. Train for the real thing and track your progress.
From our free consultations and pre-program assessment to off-hours access to your tutor, you'll feel a profound difference because FundaMakers CAT Online Coaching program is adaptable specifically to your strengths and learning style. You'll be comfortable and relaxed as you learn the ins and outs of the CAT Exam. We have everything that is helpful in CAT Preparation Online.
We have the real CAT score maximisation program for you. Learn at your pace. Our every lecture with you is recorded and made available to you in case you miss the CAT live lecture. This goes not only for CAT Online Classes but also for CAT offline classroom program. Learn at your comfort. Isn't it just great ?Check out FundaMakers Online CAT Preparation Course.
FundaMakers CAT, IPMAT & CUET Coaching Classes
Gear up for your Online CAT, IPMAT and CUET Preparation with the Best CAT Online Coaching in India.
Check out our Online CAT Preparation Videos for FREE. Register now to get access…
the best student portal for CAT, IPMAT and CUET preparation !
Our Student Portal for CAT, IPMAT and CUET Online Preparation

Online CAT Exam and other Management Entrance Exams in India like XAT, SNAP, NMAT, CUET etc primarily test your skills in Quantitative Ability, Verbal Ability, Logical Reasoning and Data Interpretation. We give you an unmatched CAT Preparation student portal with the most relevant functions. We'll show you how to conquer, but we'll also show you how to master powerful test-taking tactics to take your score to the next level.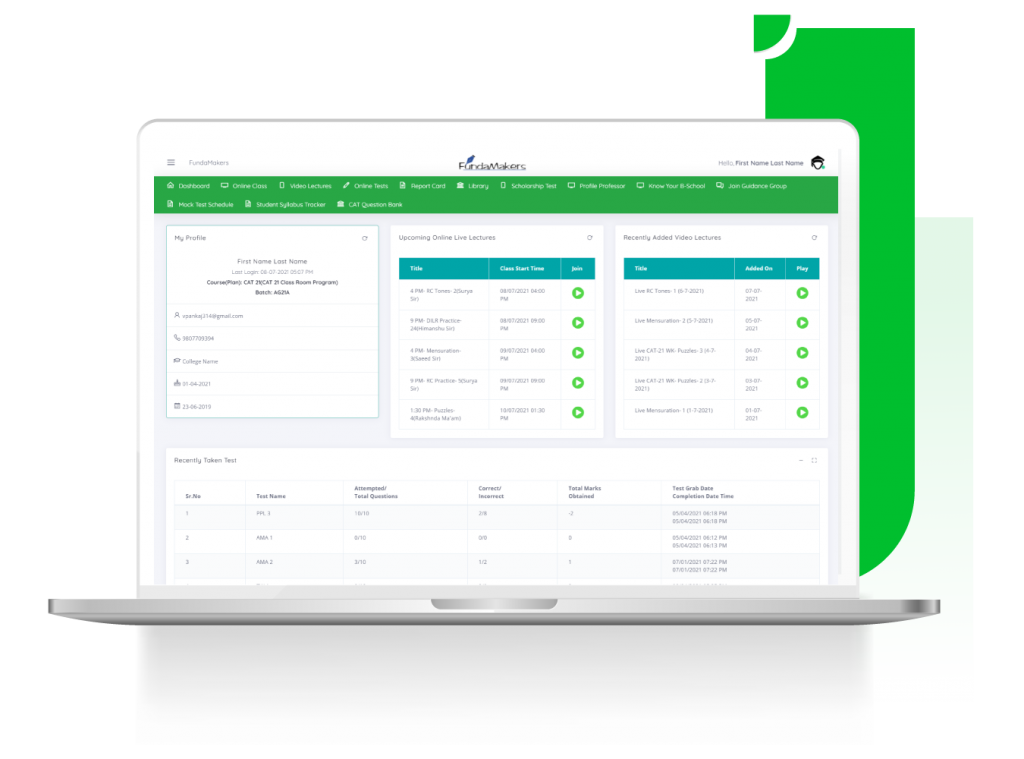 Why Fundamakers CAT Coaching stands out?
To be the best we have worked on making every component of our teaching process 'the best'.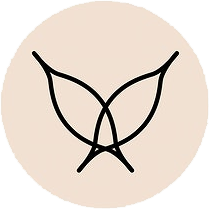 Our Teaching Methodology/ Unique Teaching Style.
1. Distinguished for working hardcore on fundamentals.(Hence, we are called 'FundaMakers').
2. Unprecedented in 'concept clarity' for your Online CAT Preparation.
3. Inquiry based learning
4. Co-operative learning for good connections because "stronger together".
5. Introduction of new tricky CAT questions to make you vigilant, "ready for everything".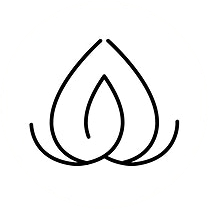 Our Faculty
1. Passionate, collaborative and highly qualified instructors with their great wealth of experience in Online CAT Coaching.
2. Always ready to invigorate and motivate the students.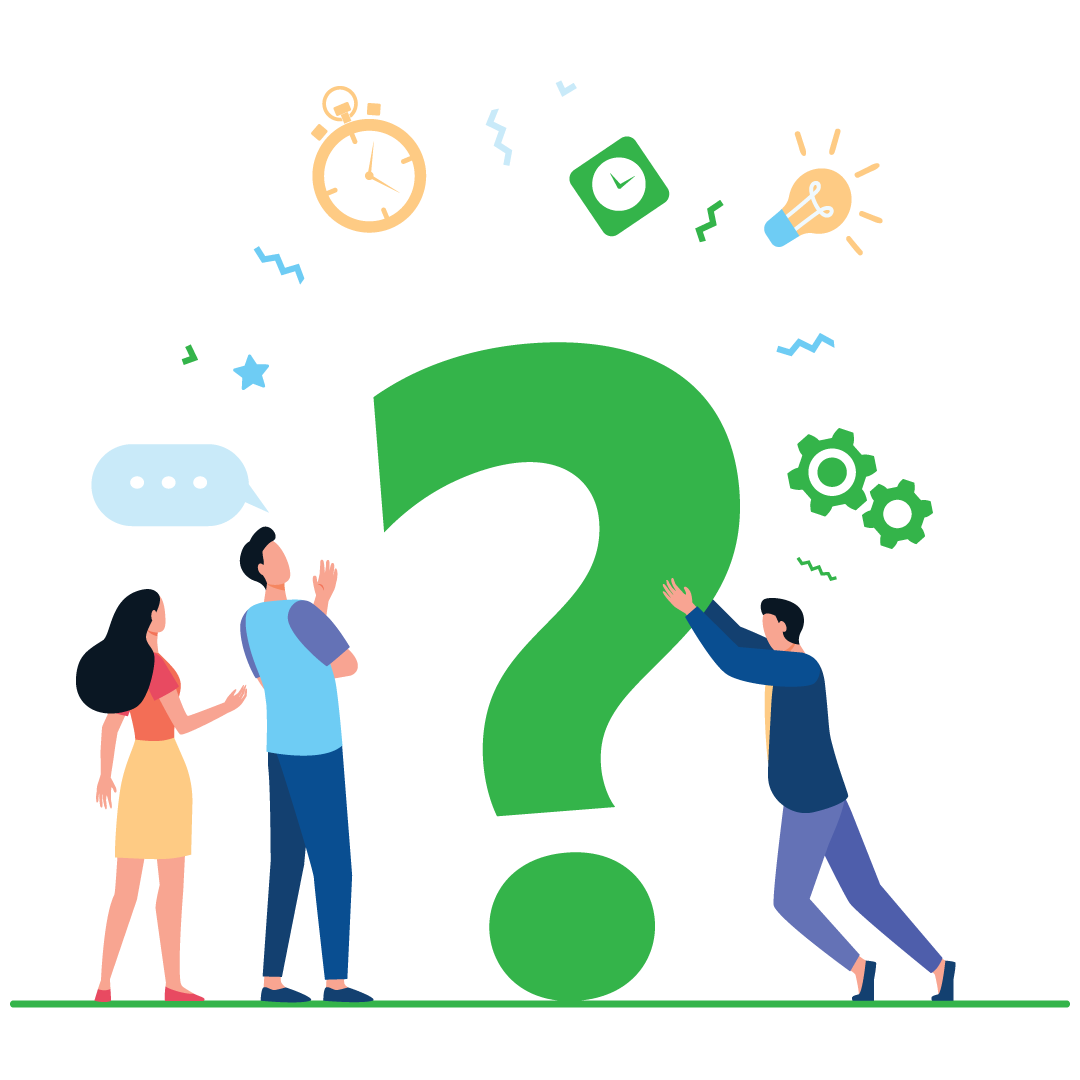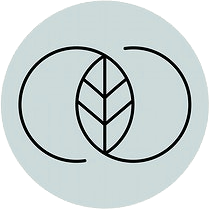 Personal Mentorship
1. One-on-one guidance related to B- Schools, their form fillings etc. (important for CAT Preparation Online.
2. Instant doubt resolution through our portal.
3. Counseling and detoxification strategies to students to keep them motivated and positive in their approach for Online CAT Preparation.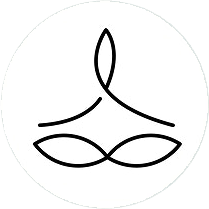 Small Batch Size
1. Batches of not more than 25 students.
2. Active participation of each student
3. Individual attention.
4. Prompt response to questions.
5. Better feedback of each student.
6. Better communication between the instructor and students.
your most difficult questions have an easy answer !
Feeling the pressure of board marks, college graduation scores, eligibility criteria for various IIMs, and the intense competition ahead? Meet Profile Professor, your dedicated profile manager for top B-Schools in India. Our powerful AI tool is here to support you in your CAT online preparation, providing the assistance you need to navigate the complexities of the application process and excel in your journey towards securing a spot in prestigious B-Schools. Trust Profile Professor to guide you through the challenges and empower your CAT preparation with the latest in artificial intelligence technology..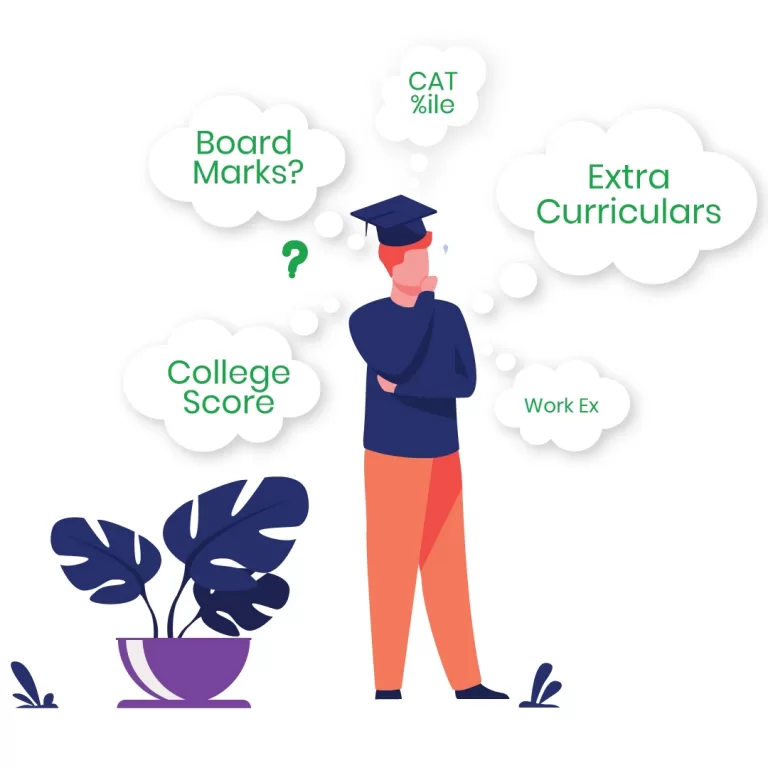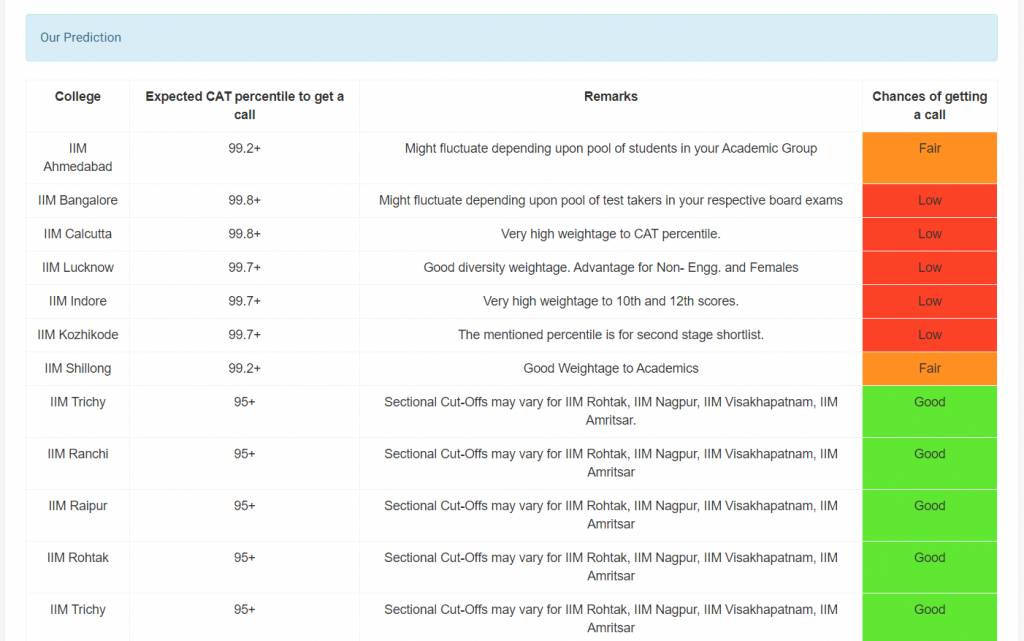 FREE CAT ONLINE PREPARATION DEMO CLASSES
Why CAT online demo classes are important?
We believe in the philosophy of trying and believing. As we are the Best CAT Online Coaching in our offerings and our calibre genuine, we are not afraid to let people try us before committing with us. FundaMakers Online CAT Coaching is not extravagant in our claims and you can ascertain it by joining our Online CAT Preparation classes and gauging for yourself. We don't charge you, neither financially nor emotionally while you attend our classes. We are open to accept your feedbacks and believe that either we should satisfy you or let you explore. We don't burden our students or harass them or follow them with fees receipts neither before nor after you join our Online CAT Preparation Course. You will sit in the classes with our CAT Online Course enrolled students, we don't cheat by making demo students sit in a separate class. So, all you have to give is nothing but your spirit to crack CAT. At the end of your demo classes, you will make us happy by having given your presence in our CAT Online classes for whatever you choose we would respect your opinion. What else? You're Most Welcome! Join earliest for the head start benefits.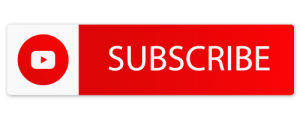 our results speaks for itself !

IPMAT Prep
FundaMakers' IPMAT Coaching understands the importance of flexibility in learning. Online classes are conducted five days a week, with each session lasting two hours. Students can choose between two convenient time slots: 5-7 pm or 9.30-11.00 pm. For those who prefer offline classes, FundaMakers offers coaching at multiple locations in Lucknow, including Aliganj, Gomti Nagar, and Alambagh. Weekend batches are also available to accommodate students with varied schedules.
Read More »
Fundamakers BEST cat online coaching
Don't Just Take Our Word For It
Dedicated towards the goal of providing the Best CAT Coaching in India both Online and Offline, we have made numerous upgradations in our teaching pedagogy and content. Were they fruitful?? Read the reviews of our CAT 2021 Online Course Enrolled students and check out for yourself. These are just a few of the amazing reviews about our Online CAT Preparation Course we get everyday.
Undoubtedly, one of the best Online CAT coaching institutes in Lucknow, Fundamakers has proved its mettle through consistently good results. What makes this Online CAT Preparation Coaching stand out is the personal guidance and mentorship they provide for CAT 2021 preparation. I highly recommend it!
Great pool of teachers specially Himanshu Sir and Saeed Sir. Being a non-engineer their Online CAT Preparation classes help me a lot in gaining confidence in Quant and DILR. A special thanks to Surya Sir for constantly guiding each one of us. Best Institute for CAT Online preparation
Best CAT preparation coaching I came across, Best Lecturers and Content for online CAT preparation. They provide daily 3-4 hours of live CAT Online preparation and everything will start from basics. Do Join if you are serious about CAT exam.
Fundamakers is the best coaching institute for CAT preparation in Lucknow or for Online CAT Preparation. The teachers put in a lot of effort to provide quality education for Online CAT preparation and focus on every student individually. Fundamakers also work on profile building.
FundaMakers Online CAT Coaching is built on hard work and strong ethics which inspires every student doing their Online CAT Preparation to reach their goal. My journey with them has been exemplary and I am extremely grateful to all the amazing teachers that are guiding us and helping us in every possible way to excel in our life. The dedication and hardwork with great study materials and unwavering encouragement and support is the reason it is the Best CAT preparation coaching.
As a former student of the institute, I believe Fundamakers CAT Online Coaching should be on your list if you are aiming to study from top B-Schools in India. For me, this institute's "USP" has been personalized attention, relevant, and continuously evolving testing methodology. The mentors always kept us so motivated during our CAT Online Preparation that excelling subtly became part of our journey. Thank You Fundamakers Online CAT Preparation team and All The Best aspirants 👍🏻
One of the best place to prepare for MBA Entrance Exams. The facilities in Fundamakers Online CAT Coaching are not just highly knowledgeable but are also excellent at delivering content. What sets Fundamakers CAT Online Coaching apart from rest is the proficient one on one interaction between student and teacher here. Surya Sir keep the track of progress of every student and provides us with relevant guidance. It is an excellent place for CAT Preparation Online and the service provided here are worth every penny.
Fundamakers is one of the best coaching institute for CAT preparation. Teachers and staff are very cooperative. Excellent Online CAT Preparation student portal including CAT video lectures, CAT online test, and Profile Professor. I would highly recommend this coaching institute to all CAT aspirants.
Delighted to share that such a quality education is imparted by the mentors of FundaMakers CAT Online Coaching to the students....will highly recommend you to join in case you are looking to crack competitive exams which involve sections like verbal, reasoning, and quants.