DU JAT 2022 Preparation Strategy
When preparing for a competitive aptitude exam we have to focus on how to use our time to get the best out of it. This article is all about how you can continuously prepare for the DU JAT entrance exam for your preferred UG Program. DU JAT is conducted by the Delhi University every year and the difficulty level is moderate. According to the paper pattern the candidate has to solve 100 MCQ-type questions in 120 minutes. These preparation tips will not just help the candidate to appear for the exam but will help you stay motivated throughout the preparation journey. Let us discuss different tips starting from how to cover the syllabus to revision and motivational strategies.
The very first step: Collect all the necessary information about the paper. Paper Pattern, Eligibility, when will the paper conducted, when can you fill the application.
For this visit on FundaMakers DU JAT Entrance Exam Details
For DU JAT Past Year Papers, go to the end of this article.
Then: Check how much time you are going to invest in its preparation. DU JAT exam is conducted in the month of July every year thus, keeping June as your revision month you need at least 6 to 7 months for its preparation.
Now, when we know how much time we have in hand for the preparation let us focus on TIME MANAGEMENT:
The daily schedule can be fixed according to the cycle given below: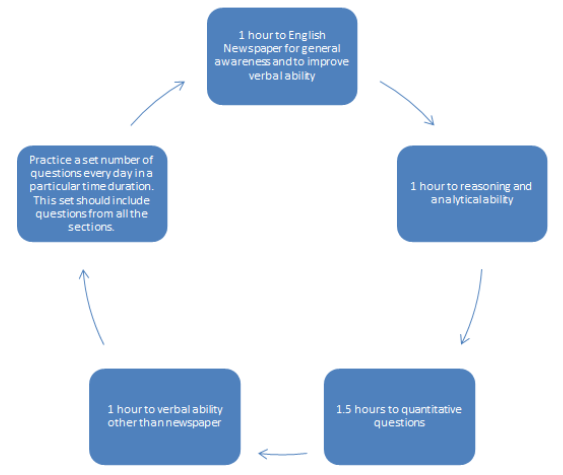 Reading newspapers daily will help the candidates to stay updated about the general news and business analysis.
Reading newspapers will directly help the candidates to improve their English skills.
There are 4 sections in the paper; giving appropriate time to each section will only help a candidate to score well in the paper.
"Practice might not make you perfect but will surely fetch you good marks." –Unknown
Keep your last month i.e, June for giving mock tests and preparing for the topics which you seem to find difficult.
Study Material for DU JAT 2022 Preparation
When we start preparing for a competitive exam, we find the market is flooded with various preparation books. Selecting the best or the relevant study material is a trick. Below are some tips for you to make this selection easy: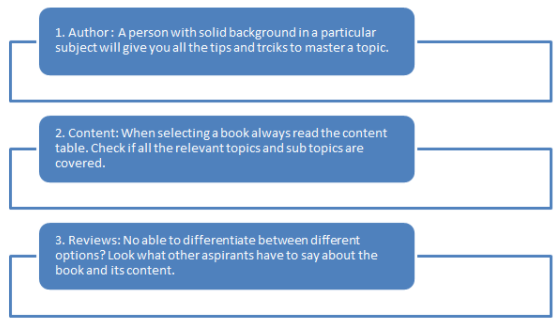 The best source to start your DU JAT Exam Preparation is to solve DU JAT Previous Year papers. Through this, you will get a holistic idea of the DU JAT Exam Pattern and the types of questions that are asked in the DU JAT Entrance Exam. Thus, start your preparation with solving DU JAT Past Year Papers.
Are there any don't while DU JAT 2022 Preparation?
YES, there are always some don'ts when we prepare for a competitive exam. Do not do the below-listed things when preparing for DU JAT.
Going for the exam without a strategy in mind.
Not sleeping a night before the exam.
Reading new topics before the exam.
Not practicing mock tests.
Reaching the center late.
Not carrying the admit card. (Condition of admit card should be good)
Tips From Experts To Prepare For DU JAT 2022
Be clear about your goal.
Check your eligibility.
If facing exam anxiety, go for meditation.
Discuss issues.
Start with the section which you feel is easy for you.
Always keep a backup option.
REMEMBER: "Always shoot for the moon, even if you miss you will land among the stars"
Are you worried about your DU JAT 2022 Preparation?
Don't worry, FundaMakers- The Best DU JAT Exam Preparation Coaching in Lucknow has got you covered. We have launced a MAGIC LAMP Program wherein we will provide upto 60 Entrance Exam Preparation at the cost of single course. YES, it's true!!
Check full details about FundaMakers Magic Lamp Program for UG Entrance Exam Preparation here. The Entrance exams covered in this program are for IPM, DU JAT, BBA, B.Com, Hotel Management, Mass Media Communication & Journalism, Psychology courses.
DU JAT Entrance Exam Resource:
Download DU JAT Past Year Papers from the link given below:
Must Read: Know all about CUCET 2022 Exam