Common Admission Test or CAT consists of three sections, and Quantitative Aptitude is one of them. In CAT-2020, IIM Indore made some changes in the CAT paper pattern taken COVID-19 into consideration and reduced the total number of questions from 100 to 76 with a number of questions in Quantitative Aptitude section as 26. Previously, (as per CAT 2015 to CAT 2019) Out of 100 questions in CAT Exam, 34 were from Quantitative Aptitude. It is an integral part of all major competitive exams. For those who are good at it, quant turns out to be a highly scoring section. Have you ever thought about why Quantitative Aptitude (QA) questions are asked in the CAT? Is it to check your mathematical ability with questions from algebra, or permutation and combination? If that were the case, they would have asked questions also from group theory and applied mathematics, which they don't. The questions asked in quantitative aptitude help to test the student's reasoning ability based on mathematical skills. They also examine the student's comprehension of basic mathematical concepts. And even if somebody has not studied mathematics after class 10, they can solve these problems with a little practice. What is required is an understanding of basic concepts. It is, therefore, clear that through the test of QA, the examiners intend to check the functional ability of basic mathematical operations.
We at FundaMakers, have brought you a Ten-point Action Plan to prepare for the Quantitative Aptitude Section for CAT.
Ten Point Action Plan for Quantitative Aptitude
1. Attitude towards Quantitative Aptitude:
A positive attitude plays a vital role in succeeding anywhere in life. What does a Positive attitude mean? It merely means that you need to stay focused on your goal mentally, and you KNOW that with the right proportion of hard work, you can achieve your goal. Whenever you feel down, just take a deep breath and remember the importance of doing this and realize that just like you, thousand and lakhs of aspirants have cracked CAT. You can do it too!!
So, how difficult can it be? With the right mindset, half your work is done.
2. Avert from Math Anxiety first:
For some candidates, solving math is like boiling the ocean. They feel a sense of failure without even trying to resolve it, and this harms their ability to perform. You will not be in the best state of mind to crack the CAT if past failures or inabilities in mathematics haunt you. As it is said, it's okay to lose a couple of battles. Keep your eyes set on the war!
"Whatever the mind of man can conceive and believe, it can achieve." -Napoleon Hill
3. Know the syllabus:
There is a famous saying that I would like to mention here, "You should know the way to your destination". The way to your destination starts from knowing your syllabus. That is why before you begin practicing any questions from the quant section, it is vital that you thoroughly read about the topics which have been covered in your exam. It will give you a basic understanding of where you stand and which specific topics are going to be more difficult for you.
Number of Questions per topic in CAT [Previous Year Paper]
CAT-20 SLOT-1 Analysis

CAT-20 SLOT- 2
CAT-20 SLOT-3

CAT-19 SLOT-1

CAT-19 SLOT-2
CAT-18 SLOT-1

CAT-17 SLOT-1

CAT-17 SLOT-2

CAT-16 SLOT-1

CAT-16 SLOT-2

4. Your roadmap to preparing the quant section:
"Divide and Conquer" is the key. Your preparation must be divided into topics, and every topic should be further divided into sub-topics. Once you have a topic-centric agendum of the entire QA syllabus, carefully distribute the time you want to devote to each section on a daily basis.
5. Clear your basics and practice:
There are two things you need to do to ace the quantitative aptitude section – understand the basics and practice questions. Try to understand the fundamentals of the topic. Till you have followed the concepts and their various applications thoroughly, do not start solving the problems. Let this process take some time. Now, before you begin solving questions, go over the fundamental concepts once again and see which concept should be applied to get the right answer.
6. Follow a proper schedule:
Following a schedule helps you in more ways than one. Going to coaching class merely is following a schedule. It enables you to focus and keep on moving at a steady pace.
If you are not able to solve the question, find out the reason why – are you not able to understand the problem? Don't you know the formula? You know the method but don't know how to use it? Once you know the problem, work on rectifying it. Once you have covered the solved examples, practice a sufficient number of problems (a variety of problems) until you feel confident about the topic. Don't jump to solving problems immediately, Make an effort to understand the fundamental theories behind the mathematical concepts, however trivial they may seem. And only then solve the problems.
7. Focus on your weaknesses:
If students are weak in a particular area (say, algebra or geometry), they tend to neglect these questions and leave the solutions to choice. It is not only unproductive but also damaging. Identify the areas with which you are not comfortable. Numbers, geometry, and algebra account for a significant portion of the questions in the CAT; hence, they deserve due attention.
8. Take a lot of Mock Tests.
Mock Test provides you an ambiance and environment similar to the CAT exam which really helps. For the candidates who will be appearing for the CAT exam for the first time, the mock test is like a trial before the final exam. The number of errors you want to make, all the swivet that you might have, and all the abstinence about the exam is exhausted during the mock test. This makes you extremely confident about the final CAT exam. When you take the final exam, because of your prior familiarity with the paper pattern, you will be in a "NO PANIC ZONE". This will be useful in giving your best to the exam and scoring good marks in the CAT.
For CAT Mock Tests, logon to India's one of the Best portal: https://fundamakers.com/signup.php
There you will find 10000+ questions to boost your CAT 2021 preparation.
9. Avoid Guesswork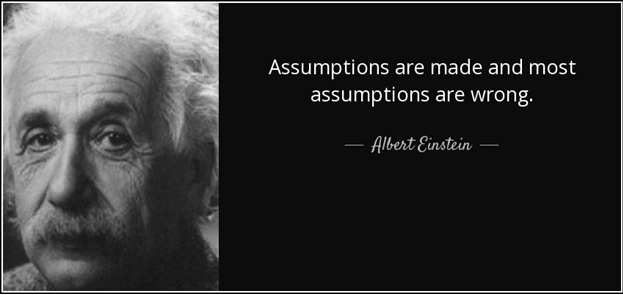 Since the question paper has one-third negative marking for all MCQs, it is advised not to do too many questions on guesswork. However, intelligent guesswork is allowed. This means if you are partly sure of your answer, try to eliminate the more probable incorrect choices. As the CAT exam is all about accuracy, it is always suggested to avoid guesswork.
10. Solve Previous Year Question Papers
Past year question papers are a gold mine that can be used as a ramp to victory. Yet, students often pay heed to these question papers only at the last moment when only a few days are left for the exam. When vantage well, these past year question papers can give a great insight into the preparation rendering an excellent platform for setting your strategy for the exam.
CAUTION:
I thought I could put this in writing as I have seen a lot of candidates approach math as if they are reading a novel. You can't learn math (quantitative aptitude) by reading. You need to practice it. You need to solve problems on a piece of paper using your own hands. It is only then that you realize if you remember a formula, or whether you understand how a method is to be used, and so on.
If you follow all of these steps, I can guarantee you that you will be able to clear your exam with a good score.
100% accuracy is possible in the QA section in CAT. Follow these 10 Leading Tips to prepare for the Quantitative Aptitude Section and score 99+%ile in CAT.
For Free 24×7 Doubt Clearing, you can join FB Groups. Along with doubt discussion, you will also get important notification related to B- School forms and what all colleges are good, based on return on investment (ROI).
Fundamakers- CAT Prep: https://www.facebook.com/groups/FundaMakers/
To know more about CAT and Other Management Entrance Tests, register here: http://bit.ly/CAT21Demo
Get solutions to Past Year CAT Questions here: https://www.youtube.com/channel/UCu3NaOtO5W7g83piiQbnsVQ
Join our Telegram Group to get important notifications related to CAT preparation: https://t.me/fundamakers
CAT Resources:
To help you crack CAT-2021 with ease, we at Fundamakers is offering FREE Practise Sessions covering each and every topic related to Logical Reasoning & Data Interpretation (LRDI) , Quantitative Aptitude (QA) and Reading Comprehension & Verbal Ability (RCVA)
Subscribe to our YouTube channel now!!
For 24×7 Doubt Resolving, join our Facebook Group: FundaMakers- CAT Prep
For Latest B-School Updates & much more, Join our Telegram Channel now!
Read More: